Anatolia was successively a home for the civilizations of the Hittites, the Assyrians, the Lydians and the Persians. After Alexander the Great's invasion, it became the home of still more civilizations, the results of which we can see today. Reflecting these developments, Yalvac's inexhaustible love of culture and civilization continued as if it had set sail on the sea of hope.
Despite his youthfulness, Alexander's military genius enabled him to conquer Anatolia in the course of his campaigns. Inspired by the teachings of famous philosophers and by the aspirations of his father, Phillip II of Macedon, he brought peace and security to the peninsula. After Alexander's untimely death, the city of Antiocheia in Pisidia was founded on the southern side of the Sultan mountains by one of his generals, Seleukos, or possibly his son, Antiochos. In 39-36 BC, the city was ruled by Amyntas and it later was incorporated int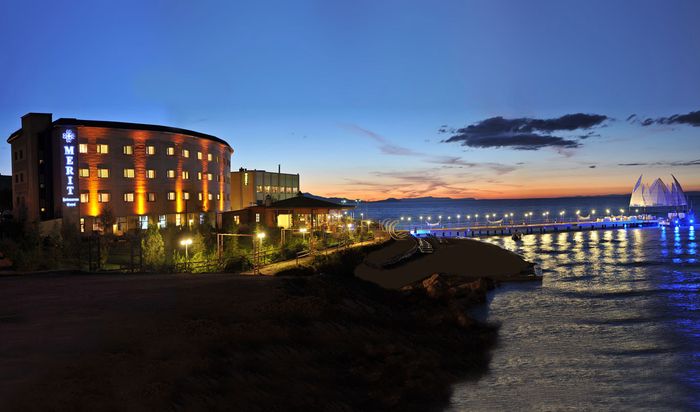 Zafer Upar is a newcomer to Van, despite having only arrived in the Spring, he has made himself quite familiar with Van and the region. Mr. Upar provides some background, "Merit Hotels is a Turkish chain, and is the only chain represented in Van. With 90 rooms, we are also the largest and newest in hotel in the city, and the only hotel with an open swimming pool and pool bar.
Right now, the bed capacity in Van is way above requirements, as there are two 4-star, three 3-star and other smaller hotels in addition to ours. There has been a significant drop in visits by American groups this year, and our guests are mostly Japanese; Korean; Belgian and Dutch. There are very few French and English visitors, but quite a few Turkish groups. Until 1992/93 the-re were not enough hotel rooms in the city, then terrorism caused a severe decrease in tourism. However, there has been an 18% increase in visitors this year. One of