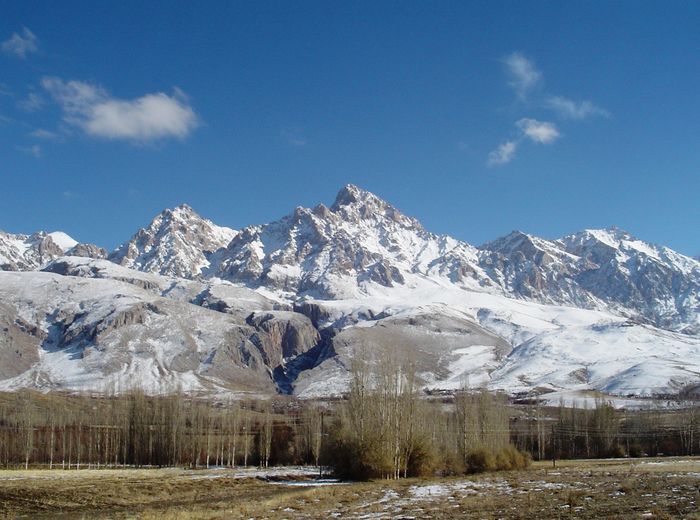 How to go:
Turkish Airlines has daily flights in both directions between Istanbul and Kayseri. Once you are in Kayseri, you can reach the Aladag Mountains via Develi or Yahyali.
Where to stay:
If you can Y get to Kayseri, you can stay at a bed & breakfast in the village of Kapuzbasi.
What to eat:
There are rustic restaurants around the ancient Roman fountain in the Kayseri town of Develi.
The dish of choice at these venues shaded by century-old chinars is a kind of flat bread with meat (etli pide) known as Develi civikh.
Venice Biennale opened as usual in June. Artists, curators, journalists and collectors from around the world were in town for the opening on June 4.
The Biennale is also hosting a large and ambitious international exhibition. Curator this year is Bice Curiger, and the theme is ILLUMInations.
Turkey is taking part in the Biennale this year with Ayse Erkmen`s work titled Pl