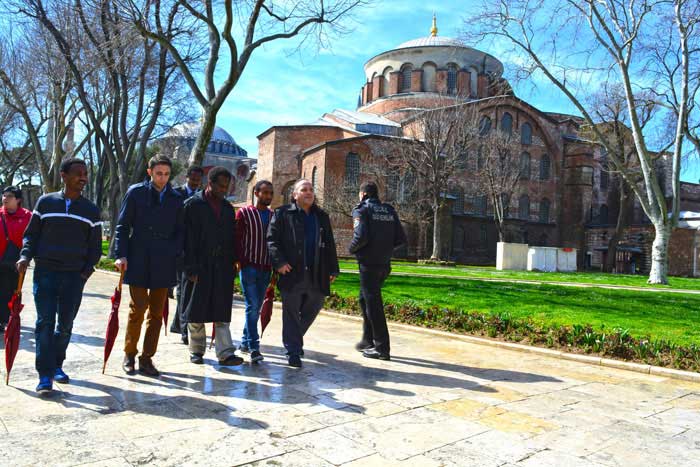 Guided Tour Istanbul for the Republic of Congo Diplomatic group on 11th March
We started the Guided Tour Istanbul from Hippodrome. Again it was Friday and we couldn't go into Sultan Ahmet Mosque. We talked a little bit outside about Blue Mosque – how beautiful it is inside, how magnificent and blue it is as well. The blue colour comes from the Iznik tiles. I hope the people from the group will come back but this time they will bring their families. They will join our customized Istanbul tours to see other amazing sites in Istanbul.
Today a nice surprise was waiting for us in Roman Hippodrome. It was the first tulips of the year. They are so welcome. They are like summer romance for us. Maximum we see them 2 months and the rest of the 10 months we miss them. Luckily, Istanbul is beautiful and unique in every season and city tours Istanbul can prove it istanbul tour guides.
After