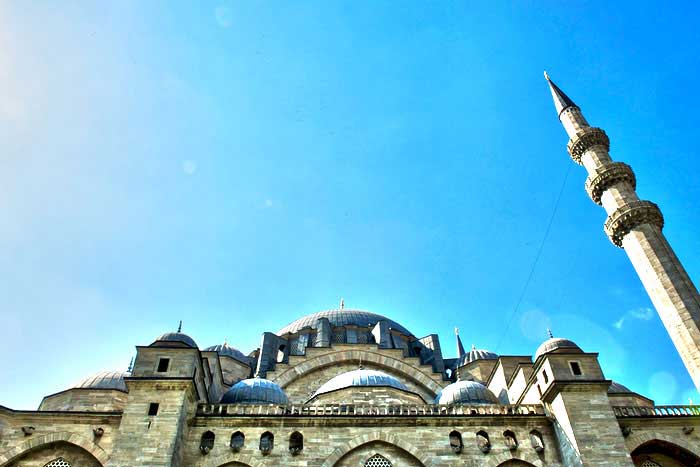 Istanbul guided private tours – An architectural masterpiece built in just 7 years
Istanbul guided private tours will take you to this architectural masterpiece created by a genius architect and a forward-looking sultan – Mimar Sinan and Suleyman the Magnificent. It inspires with its simplicity, peacefulness and serenity. The fourth imperial mosque built in Istanbul. Not the largest of the Ottoman mosques, but certainly the grandest. The Suleymaniye Mosque is a miracle worth seeing with guided Istanbul tours.
Perched on one of the seven hills of Istanbul and dominating the Golden Horn; the Suleymaniye Mosque provides an amazing view of the entire city and becomes a favourite mosque guided istanbul tours.
The Suleymaniye Mosque was built between 1550 and 1557 by the most famous and talented of all imperial architects, Mimar Sinan. In its shape it is reminiscent of Hagia Sophia, that being an inspiration fo