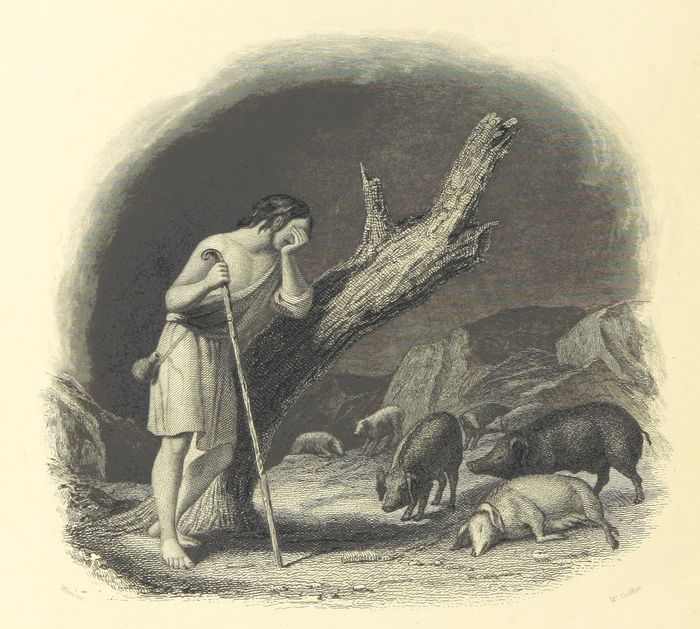 The Prodigal Son (From the New Testament, Luke XV)
The prodigal is a parable, spoken by Jesus in praise of forgiveness. It is one of the great stories of the world, and is justly regarded as a perfect model of the art of story-telling.
The present text is taken from the King James version. There is no title to the story in the original.
The Prodigal Son
And he said, A certain man had two sons: and the younger of them said to his father, Father, give me the portion of goods that falleth to me. And he divided unto them his living. And not many days after the younger son gathered all together, and took his journey into a far country, and there wasted his substance with riotous living. And when he had spent all, there arose a mighty famine in that land; and he began to be in want. And he went and joined himself to a citizen of that country; and he sent him into his fields to feed swine. And he would fain have filled his belly with the husks th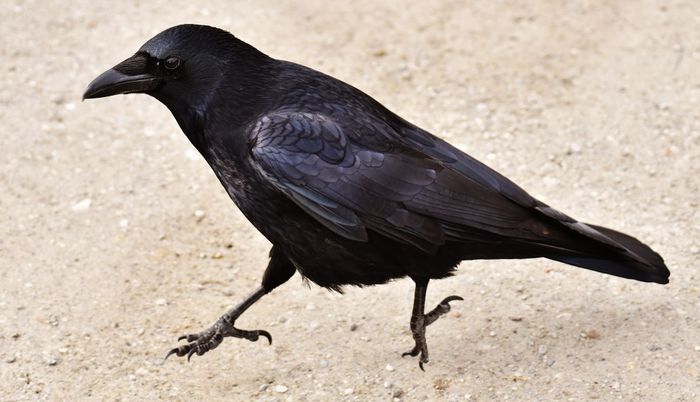 The Dove And The Crow (Anonymous: 2nd Century B.C. or later)
It is thought that the collection of fables now known as the Panchatantra had assumed definite shape at least as early as the Sixth Century A.D., and it is possible that it dates back to the Second Century B.C. Nothing is known of the author. The little stories that make up the collection are mostly Beast Fables, which were originally designed to instruct young princes. "Panchatantra" means "five books."
The present story, from the second book or Tantra, is reprinted from Ancient Indian Fables and Stories, by permission of the publisher, John Murray. It has no title in the original.
The Dove And The Crow
When Vishnu Sarma had finished telling and expounding these fables, his pupils were lost in admiration of their teacher, whose wisdom had been so clearly marked by his dexterous mingling of amusement with instruction. They rose and all three fell at his feet, thanking hi