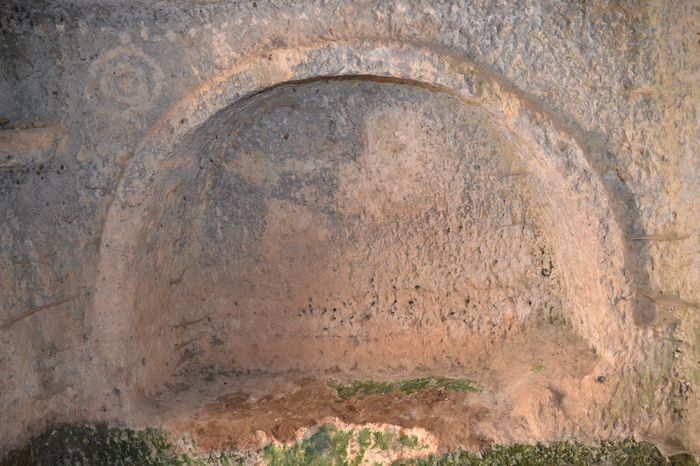 The Human Factor in Architecture
Another majestic building of the city is the Fountain. İt is an interesting case that the Caunians had never and ever designed a city without a fountain. İt was for visitors coming from distant seas to freshen up. The fountain that also functioned as a meeting point for women at the time, is being reconstructed now for the modern visitors. But it will take a little more time to drink or fill the bottles with freezing waters.
The most striking stage of the journey is the Necropolis. Of 167 tombs, 'The Temple Faced Ones' engraved into rocky cliffs belong to the noble inhabitants of Caunos. These sfone Tombs are the symbols of the city. By the way, fhe tradition of engraving tombs into the rocks, comes from Palestine and Gyria to Anatolia, and spreads to Italy.
The Future of Antiquity
Archaelogist Cengiz Isık, the leader of team that developes applicable restoration projects, emphasized on two points about th