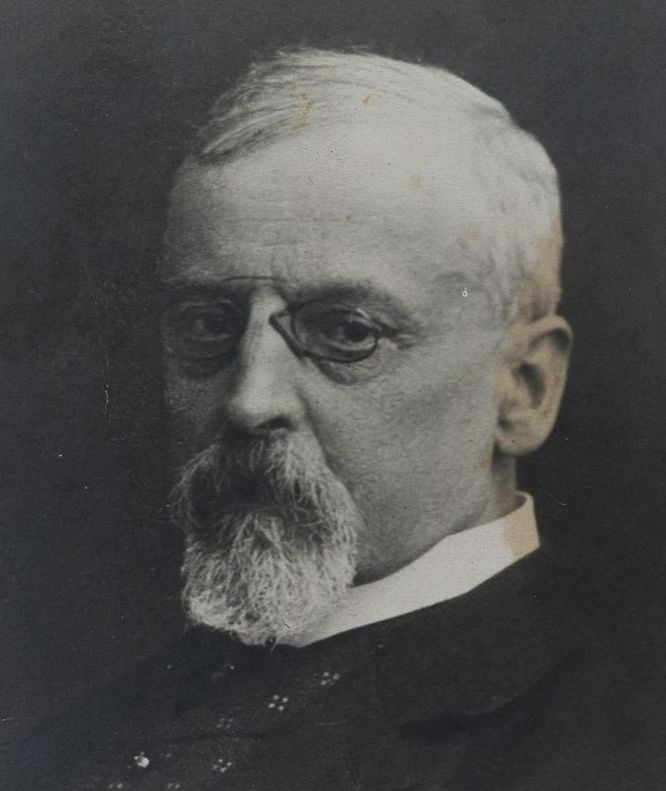 Falconbridge took the paper and began to read.
"H`m! Skavinski? Is that your name? H`m! Two flags captured in a bayonet attack. You were a gallant soldier."
"I am able to be a conscientious lighthouse keeper."
It is necessary to ascend the tower a number of times daily. Have you sound legs?"
"I crossed the plains on foot." (The immense steppes between the East and California are called "the plains.")
"Do you know sea service?"
"I served three years on a whaler."
"You have tried various occupations."
"The only one I have not known is quiet."
"Why is that?"
The old man shrugged his shoulders. "Such is my fate."
Candidate Suddenly
"Still,you seem to me too old for a lighthouse keeper." tt "Sir," exclaimed the candidate Suddenly in a voice of emotion, "I am greatly wearied, knocked about. I have passed through much, as you see. This place is one of those which I have wished for most ardently.
I am old, I need rest. I need to say to myself, `Here you will remain; this is your port.` Ah, sir, this depends now on you alone. Another time perhaps such a place will not offer itself. What luck that I was in Panama! I entreat you—as God is dear to me, I am like a ship which if it misses the harbor will be lost. If you wish to make an old man happy I swear to you that I am honest, but—I have enough of wandering."
The blue eyes of the old man expressed such earnest entreaty that Falconbridge, who had a good, simple heart, was touched.
"Well," said he, "I take you. You are lighthouse keeper."
The old man`s face gleamed with inexpressible joy.
"I thank you."
"Can you go to the tower to-day?"
"I can."
"Then good-bye. Another word—for any failure in service you will be dismissed."
"All right."
That same evening, when the sun had descended on the other side of the isthmus, and a day of sunshine was followed by a night without twilight, the new keeper was in his place evidently, for the lighthouse was casting its bright rays on the water as usual. The night was perfectly calm, silent, genuinely tropical, filled with a transparent haze, forming around the moon a great colored rainbow with soft, unbroken edges; the sea was moving only because the tide raised it. Skavinski on the balcony seemed from below like a small black point.
He tried to collect his thoughts and take in his new position; but his mind was too much under pressure to move with regularity. He felt somewhat as a hunted beast feels when at last it has found refuge from pursuit on some inaccessible rock or in a cave. There had come to him, finally, an hour of quiet; the feeling of safety filled his soul with a certain unspeakable bliss. Now on that rock he can simply laugh at his previous wanderings, his misfortunes and failures.
Read More about The Sailor and the Pearl Merchant part 7