The second Kusadasi Twin Cities Festival will be held from 14-16 October. The festival, for which Pegasus is the transportation sponsor, will this year host Skopje's Gjorce Petrov municipality as its guest of honor initiated by Kusadasi Municipality with the aim of developing social, economic and tourism relations with twin cities, the 'Kusadasi Sister Cities Festival' is organized for the second time this year.
Held for the first time in 2009 in memory of the late Foreign Secretary Ismail Cem with Samos Island, as the 'Peace and Friendship Festival', it was renamed last year with the participation of other sister cities, as the 'Sister Cities Festival` and drew great attention.
This year the festival will sw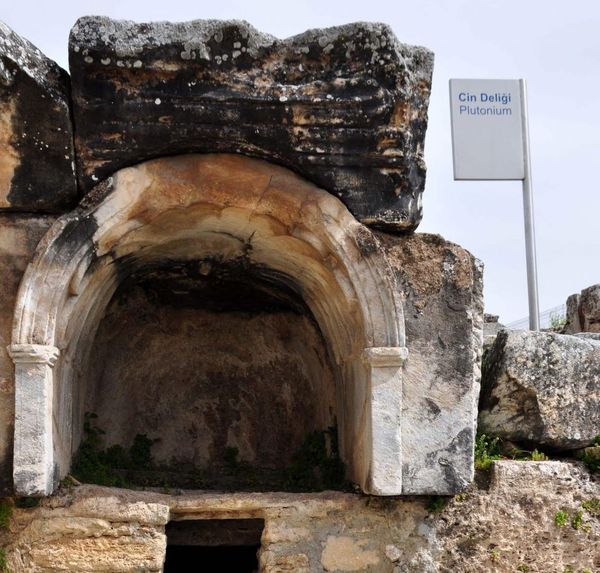 Since the theater has been restored, it is now possible to see the friezes of mythological scenes in their original positions, depicting Apollo and Artemis. Thirty rows of the seats of this theater have survived. Passing through the city walls above the theater one may proceed to the Martyrion of St. Philip, an octagonal building erected on a square measuring 20 by 20 m., built in the early 5th century AD. Near the road is the Temple of Apollo, the principal deity of the city.
While the foundations of this temple go back to late Hellenistic times, the present remains of the upper structure are from the 3rd century AD. Next to it is a cave called the Plutonion from which poisonous gases emerge. (According to Strabo, an ox thrust into this cave would keel over and die. He himself experimented with doves.) The temple measures 20 by 15 m. and sat on a platform that was 2.5 m. high. In front of the temple is a monumental fountain. Built during the late 3rd century AD, the walls of