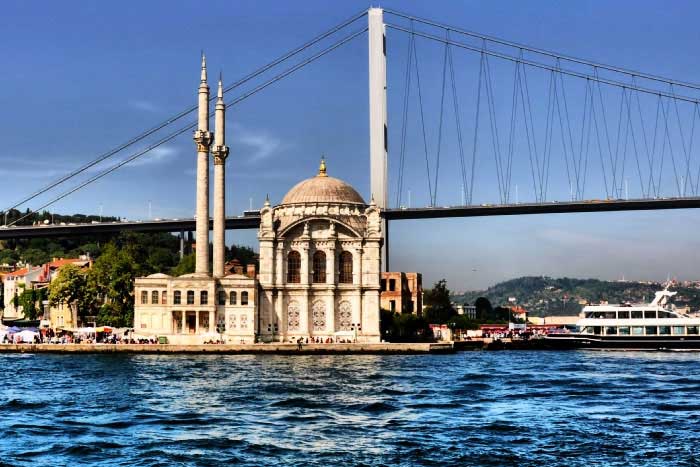 Ortakoy, the 'middle village' that housed different religions and nations
Daily tour Istanbul – Ortakoy (Middle Village) is just like its name. It was in the middle of all different religions and nations – Muslim, Jewish, Orthodox and other Christian ranking. Turks, Greeks, Armenians and Jews all lived there nicely and in harmony.
Nowadays it's like a night-out place where you can find nice places with reasonable prices. For the daytime it is nice to have a Turkish coffee on one of the rooftop cafes with the breeze from the Bosphorus. Night time it is the place of baked potatoes, nice beer and a tequila shot in Raina – famous night club. So, whether you have your private tour of Istanbul daytime or in the evening, Ortakoy is always a nice stop to have. It might not be in tours Istanbul but you can always ask for Ortakoy istanbul old city tours.
Neo-Baroque style Ortakoy Mosque –