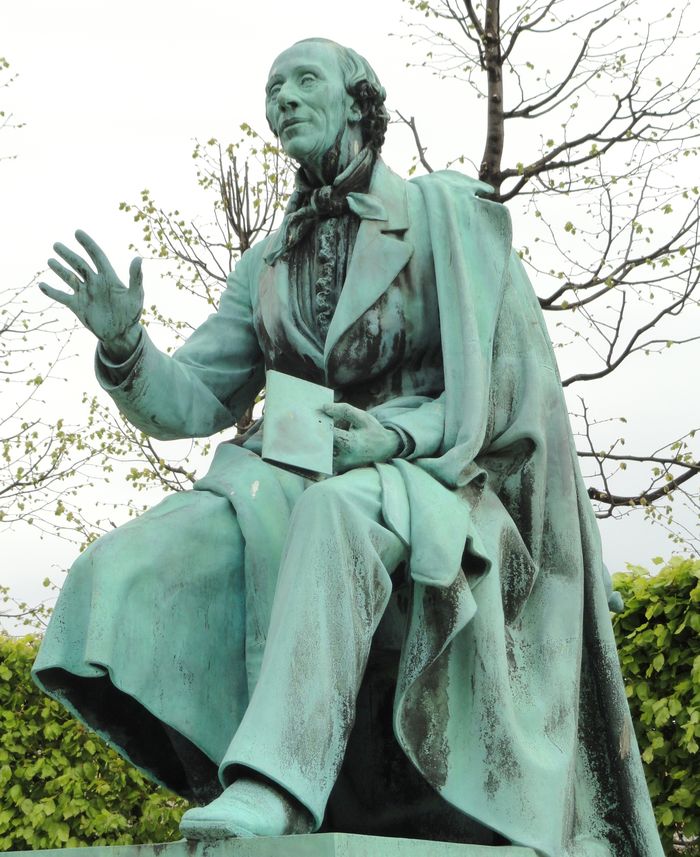 The Sweep spoke most reasonably and sensibly to her, spoke of the old Chinese, and of the Goatsleg High adjutant general military commandant, but she sobbed so violently that he was obliged to do as she wished, though it was foolish.
They therefore climbed down again with much trouble and difficulty, and when they got near the bottom they stopped to listen, but all being quiet they stepped into the room. There lay the old Chinese on the floor; he had fallen off the table when he attempted to follow them, and there he lay broken into three pieces. His whole back had come off in one piece, and his head had rolled far off into a comer of the room.
Old grandfather
"That is horrible!" the little Shepherdess said. "My old grandfather is broken to pieces, and it is our fault. Oh, I shall never survive it!" And she wrung her little hands.
"He can be riveted," the Sweep said. "He can very well be riveted.
Do not you give way